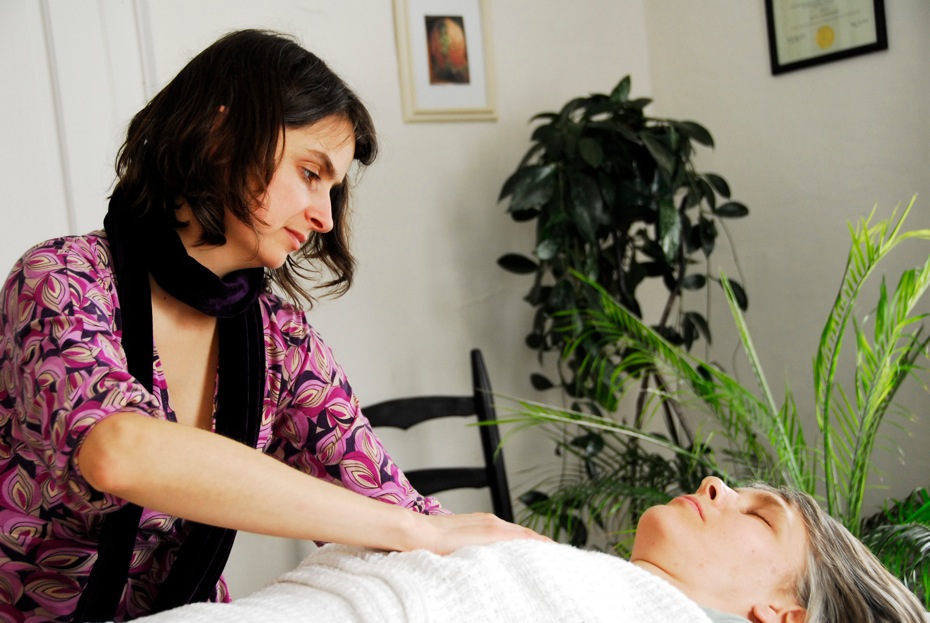 Energy Healing Training - 10 Month Journey
Are you ready to delve deeply into and cultivate your own innate power for healing?  This is a 10 month long course developed to mentor a class of students through an intensive self-discovery and healing journey. Students will be able apply the skills they have learned to their own healing, and to facilitate healings for others.
The Year 1 training is part of a three year Healing Journey.  The first year of training takes you on an inner exploration of self while learning to be in a healer-client relationship.  Students will learn how to give powerful healings.
Year 2 is an exploration of the individual's relationship to other, and the healing skills taught build on the first year teachings.  This class covers relationship cords, healing deeply held trauma and pain, and working with astral objects and beings.
The 3rd year of training focuses on the individual's relationship to the Divine and builds on the previous two years of training including advanced spiritual healing techniques.
Christina combines her knowledge and expertise as a healer to teach energy healing skills in an accessible and potent way.  If you have any questions, please email christina@blueheronacupuncturevt.com or call at 802-595-2248.
In This Journey Students Will:
Learn to perceive the human energy field
Learn to give healings
Track self during healings and in personal life
Delve deep into the healing arts and explore more of your own inner landscape
Learn skills that can be applied to everyday life and creating a healing practice
Ground, clear and charge chakras
Connect deeply with the Tan Tien and Hara
Deepen high sense perception
Connect to guides
Connect with the soul's longings to manifest the life of your dreams
Receive feedback and support throughout the journey
Give and receive healings with other participants
Discover more of yourself, your personal power, boundaries, and leave more centered, grounded and clear.
In between classes students will give healings and complete assignments to further their training.
Perceive and Connect with Your Client's Energy Field
Bring Balance to the Client's Field
Learn How to Charge and Utilize Your Energy Field
Dates for 2021
To be announced!
All classes will be held at Blue Heron Acupuncture, LLC at the Old Schoolhouse Common, 122 School ST#8, Marshfield, VT 05658.
Classes will occur on one Saturday of each month from January to October with the exception of Class 1 and 10 which will be Saturday and Sunday.
Class Size
Workshop will be limited to 4 people.  Register soon to secure your place.
Fees
$2500 if preregistered and paid in full by January 1, 2021
$275 discount if previously enrolled in the Introduction to Energy Healing 2 Day Workshop
Payment plan: Contact Christina for details
802-595-2248
christina@blueheronacupuncturevt.com
COVID-19 Precautions
Classes will be held in person when safe, and via zoom if any shut-downs occur during the 2021 year.  Class participants are limited to 4 due to COVID-19 prevention protocols.  Any student who has a fever, or who is experiencing signs and symptoms of COVID-19 must join the class from home, isolate, and quarantine following State of VT Department of Health Guidelines.  Any student breaking the rules set forth by the State of VT for out-of-state travel, or State of VT protocols for COVID-19 infection prevention will not be permitted access to the building.  Face shields, hand washing stations, and hand sanitizer are available on site.  Please contact Christina if you have any questions.