Energy Healing Through the Human Energy Field
Christina is a graduate of the Barbara Brennan School of Healing, a world renowned transformational healing school, and has over 2000 hours of intensive training. She is also a graduate of the New England School of Acupuncture, the oldest acupuncture school in the USA.  She offers energy healing sessions for deep personal transformation.  She specializes in healing trauma, depression, ancestral healing, and helping the client connect with their soul purpose, and to intentionally manifest change in their lives. Christina has an amazing ability to manifest the change she wants to see in her life, and offers classes and workshops on intentionality and manifestation.  Please see www.blueheronacupuncturevt.com/workshops-classes/ for more information on class offerings.
Christina combines different techniques such as chakra balancing, hara healing, core star expansion, astral clearing, relationship cord clearing, past life clearing, and the Chinese Meridian system (as well as other techniques) to guide each healing. Energy healing sessions can be done with hands on or off the body, and long distance.
Distance Energy Healings are offered for those who are unable to come in to the clinic for treatments either due to location, transportation or health concerns.  In a distance session you can receive the same quality as an in-person session in the comfort of your own home.   Christina has received extensive training, and has years of experience with distance healings.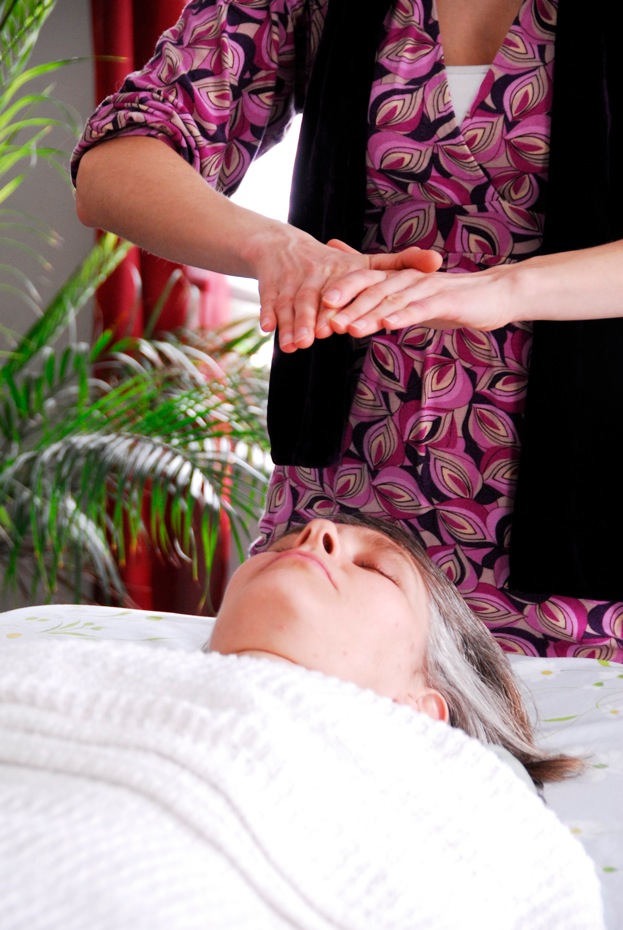 Long-Distance Energy Healing Sessions
What is distance healing?
Distance healing is an energy healing received from me in the comfort of your own home.  This enables people who are unable to travel due to distance, health, or transportation to still receive care without needing to be at my office.  I have been offering distance sessions for 10 years, and have worked with clients as far away as Australia.  It is one of my specialties.
How does distance healing work?
I will contact you at the beginning of the appointment via video conference (Skype, FaceTime), or via phone.  We will have 5-10 minutes to check-in and discuss what has come up for you since the last healing, to assess what you would like to focus on in the healing, and anything else of concern.  We will make a plan to connect again either at the end of the session, or via email to discuss anything that might have come up during the session, to schedule a follow-up, or other concern.  You will relax with your phone preferably off and close your eyes in a place where you will be un-interrupted, and receive the healing.  
I will connect very deeply with the client's energy field, and work both with the acupuncture meridian system and the auric field to clear energy blockages and bring the system into balance.  I can work with the physical body to relieve pain, with stuck emotions, beliefs that create our lives, relationship patterns, trauma, relationship cords, with Spirit, intentionality, and more.  
How do I pay for distance sessions?
Fees for distance sessions are the same as an acupuncture or in-person healing session.  I frequently bill distance sessions via PayPal, or I can take your Debit/Credit card over the phone.
Can I book online for distance sessions?
Yes! Just choose that option from the drop-down menu when scheduling online.
Client Testimony:
"Christina combines her education in energy healing with acupuncture and Chinese herbs to be the most whole person healing experience I've ever had.
I worked with Christina (via distance sessions) before surgery to clear my energy, prepare my body, and a key component, to address old patterns in my body and energy field (which would've made surgery more complicated and my healing less effective).
Post-op Christina has checked in or performed distance healings daily to help with the impact of anesthesia on my sleep, headaches, digestion, and of course the trauma of surgery itself.
I highly recommend Christina. Her amazing talents and palpable desire for client health in all ways sets her apart."
- S.D.
Next Steps...
To schedule your visit to Blue Heron Acupuncture, LLC, please  click on the "Book Appointment" button.  After you have booked your appointment, and received an email confirmation, you will be able to "manage your appointment." Please complete the online forms before your first visit, or arrive 15 minutes early to complete your paperwork.  We look forward to working with you.