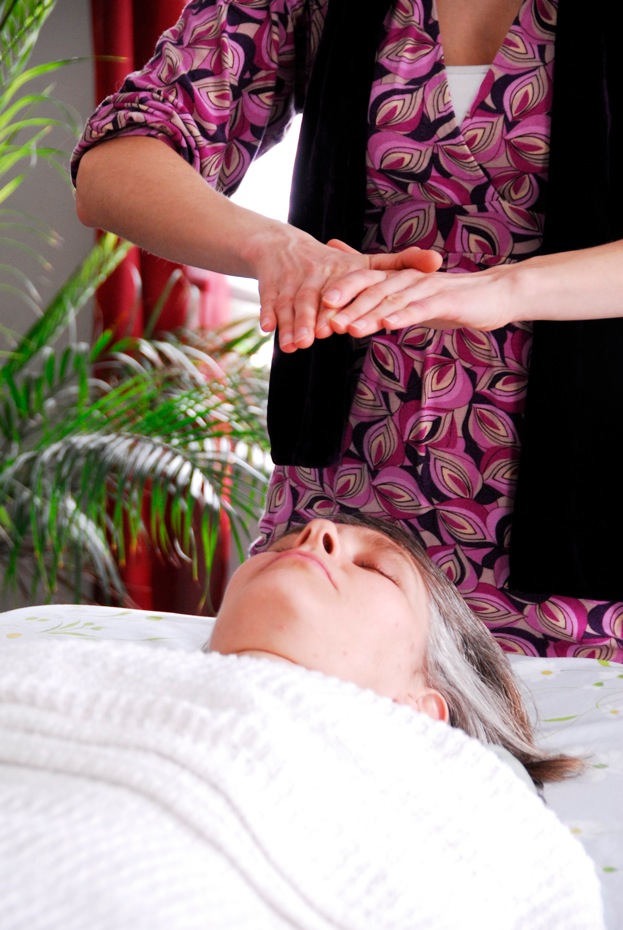 Introduction to Energy Healing - 2 Day Workshop
Date: September 26 & 27, 2020 9 am - 4 pm
Deepen your understanding of the human energy field
Learn to perceive, open and charge your 7 major chakras
Learn to use color and light for healing
Receive and give healings with other participants
Strengthen your high sense perception
Trust your intuition and guidance
Understand and practice the basics of energy healing techniques
Leave more grounded, clear, and balanced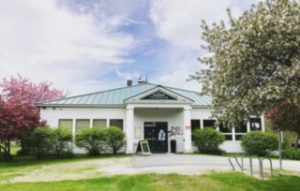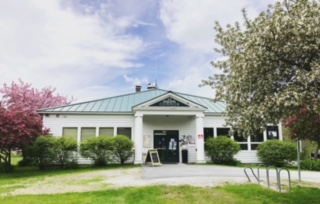 Date: Saturday and Sunday September 26 & 27, from 9am to 4 pm
Location: Blue Heron Acupuncture, LLC
Old Schoolhouse Common, 122 School ST, Marshfield, VT 05658
Cost: Reduced Price by $75, was $350 NOW $275 per participant
Class is limited to 4 participants due to COVID-19.  Registration is fully refundable if class is canceled due to COVID-19.  
COVID-19 Safety Precautions:
• All participants are asked to cancel their registration or join online if experiencing any signs or symptoms of COVID-19.
• Masks must be worn inside the building
• Face shields, size small gloves, and disposable masks are available
• Frequent hand-washing, and/or hand sanitation is encouraged and available on site
To register or for more information:
Contact Christina at christina@blueheronacupuncturevt.com, or 802-595-2248
Food & Drink
Due to COVID-19 participants are asked to bring their own food and drink.  Water is available on site.
Master Teachers
Dr. Robin Heaton and Christina Ducharme come together to provide a powerful container for healing to occur.  Together they have over 38 combined years as energy healing professionals and complimentary healthcare practitioners.  Both Dr. Heaton and Christina have healing practices where they combine acupuncture, Chinese herbal medicine and energy healing.  They're offering this hands-on experiential introduction to energy-healing in beautiful Marshfield, VT.  With another class planned in sunny Sarasota, FL in the winter!
Dr. Robin Heaton
Dr. Robin Heaton has been working in the alternative health field for twenty-four years. Her thirst for knowledge in health started early in life; wanting to help friends and family members with their health challenges. When the standard Western version of health care didn't provide relief, she was propelled to seek out practitioners of alternative health care. This started a life long search for knowledge and wellness. Learning Reiki twenty-four years ago set her on the path of learning different alternative therapies and modalities. She is opening Suncoast Wellness Center in Sarasota in June, 2019.
As a recent graduate of East West College of Natural Medicine, she will add Acupuncture, Herbal therapy and Acupuncture point Injection Therapy to the list of other alternative health care modalities. As a dedicated Doctor of Oriental Medicine, she will be offering the above therapies and continue to provide sessions in; Neurolink, Reiki and training, Core energy clearings, Reunion Process, Therapeutic Intuitive sessions and Nutrition consultations. Also, she will continue to offer long- distance healing sessions by phone or local house calls for patients that cannot travel to the office.
Dr. Heaton will also continue to offer Suncoast Reiki share at her offices in the Sarasota, FL area; as a community outreach for those interested in learning or practicing reiki.
Christina Ducharme
Licensed Acupuncturist, MAOM, and Graduate of the Barbara Brennan School of Healing

Christina is a licensed acupuncturist in the state of VT, L.Ac; and has a Masters degree in Oriental Medicine, MAOM, and is a graduate of the Barbara Brennan School of Healing (Brennan Healing Science Practitioner, BHSP).  She believes passionately in the body's innate ability to heal itself and restore balance.  Christina combines her skills and knowledge of the body's energy field with the ancient art of Chinese Medicine to tailor each treatment to the patient's specific needs, and to facilitate deep transformational healing.
Christina is a Mother, Biologist, Wilderness Awareness Educator, Social Worker, Healer, Acupuncturist and Herbalist who is deeply committed to helping heal individuals and our planet.
Degrees and Certifications:
B.S. Natural Resources, UVM, Burlington VT, 1998
Brennan Healing Science Practitioner (BHSP), Barbara Brennan School of Healing,  Boca Raton Fl, 2011
Master's of Acupuncture and Oriental Medicine (MAOM), New England School of Acupunture, Mass. College of Pharmacy and Health Sciences (MCPHS), Newton MA, 2018
Next Steps...
To register for the workshop please email Christina at christina@blueheronacupuncturevt.com, or call at 802-595-2248.
To schedule an appointment with Christina please click the button!